Q Acoustics Q Active 400 now available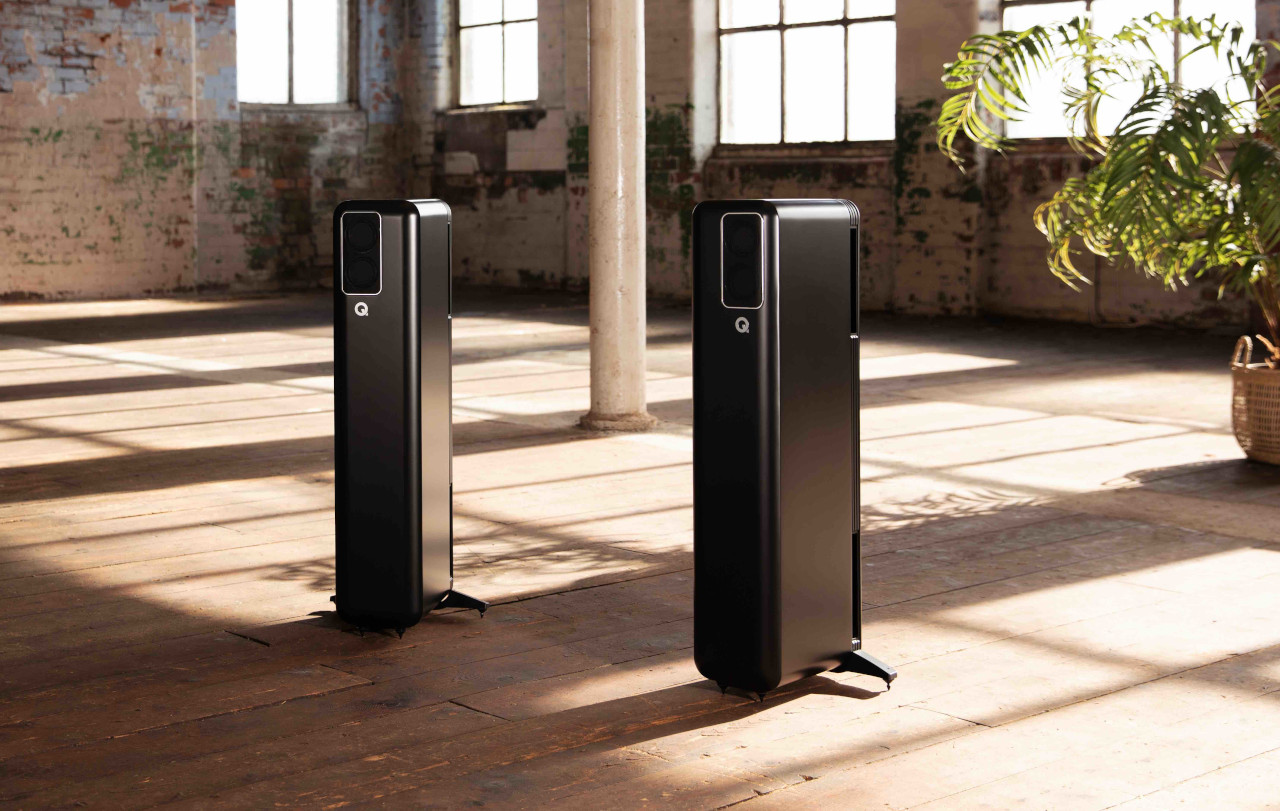 Following the successful launch of Q Acoustics' first ever active system, the Q Active 200 bookshelf speaker, the audio specialist is announcing the availability of the Q Active 400 floorstanding model. Please find a link to the press release below.
Designed from the ground up, the Q Active range deliver an uncompromised, versatile high-resolution system that can play music from any source – TV, network music streamer, smartphone, tablet, laptop, and even a turntable.
The Q Active 400 floorstanding speakers have the same 180-degree sound dispersion Balance Mode Radiator (BMR) drive unit arrangement as the Active 200 but feature eight discrete amplifiers with 440W of total power output.
The other key difference with the Q Active 400, besides its taller cabinet size, is that it features two rear-firing 4.5in subwoofers: one subwoofer at the top of the cabinet, one at the bottom. This arrangement neutralises the cabinet's internal standing waves, which in turn reduces unwanted resonance and delivers a more powerful and cleaner, tighter bass sound.
The Q Active 400 with Google Cast is available now from www.qacoustics.co.uk , priced £2,299 / $2,999 / €2,999.